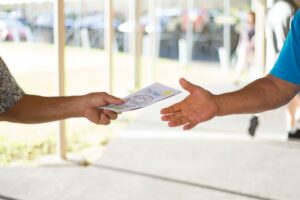 The core challenge for businesses is deciding what marketing strategy to employ to advertise their products. Most companies have transitioned to social media marketing, but does this mean that offline strategies are not effective?
Quite the opposite. In fact, in 2018, a total of 21% of all UK sales were made through direct mail marketing. One overlooked direct mail strategy is leaflets. 8 out of 10 of the UK's largest advertisers use leaflet distribution as part of their core advertising strategy. So then, what benefits can be gained by using leaflet distribution, and how can businesses increase their sales with them? Let's examine the positives of this kind of advertising.
The Benefits of Leaflet Distribution
Affordability
These days social media marketing is hailed as the darling of advertising. As a result, millions of businesses have flocked to Facebook ads, Google ads, and the like driving up the costs. Leaflets, on the other hand, are relatively inexpensive, especially when purchased in bulk.
Education and convenience
One of the benefits of leaflets is that they allow a business to educate potential customers about their brand. They can share their mission statement, share educational content relating to their brand and even showcase their products. An additional advantage is that leaflets can be kept and referred back to by the consumer repeatedly. Compared to an online ad or tv advertisement that only has a limited time range to capture their attention.
Building brand awareness
Driving sales shouldn't be the only priority for businesses. It takes a new customer an average of seven interactions with your advertisement before they purchase. This is why brand awareness is so crucial. Flyer distribution has the added benefit of building trust with consumers through brands' ability to provide educational content about themselves. Flyer distribution is also practical if your goal is to target customers within a specific neighborhood. Local businesses can laser-focus their advertising and only get eyeballs to the desired customers. Flyer distribution is especially advantageous for brands that are only trying to target a small area. For example, there might be a small business in the city of Oxford that is trying to target potential customers within 10 kilometers of their establishment. Flyer and leaflet distribution is a fast and effective method of reaching them, especially in a short time frame. Also, businesses that do not offer delivery will need customers to come directly to them so flyer distribution is crucial for them.
Reach Offline Customers
One great benefit of Leaflets is that they reach people directly in their own homes. Even though social media has a wide reach, not every businesses' customers are online. If your products are focused on men and women in their 60's, they most likely aren't going to be on social media. This is where leaflets prove superior. You can reach your customer base in the one place they have to check, their mailbox. A key advantage of leaflets is they offer the ability to measure responses. By including QR codes or vouchers, you can track the response rate and see what works best.
A Personal Touch
Leaflet marketing adds a human touch that is rare these days. The recipient gets to interact with another human being instead of a faceless electronic device. Consumers get to see a welcoming face when they are handed a leaflet or flyer, and it will make a positive connection in their minds when they come across your brand later on.
Promote Your Online Presence
As previously mentioned, flyer distribution isn't just for brick-and-mortar businesses. It's also advantageous for sorely online companies. They can draw in customers who would otherwise be oblivious about them. A brand can direct a customer to their website and sell them products from their online catalog.
An overlooked fact is that you can use direct mail to drive online traffic to your website and consequently sales. Some businesses will include a QR code on their leaflets and posters. This directs the person who scans the code to the company's website. This gives businesses the ability to capture sales outright by incentivizing customers with a coupon, first-time customer discount, or a limited deal that can be accessed by scanning the QR code. This same strategy is also effective in driving followers to a company's Instagram or Facebook profile.
A leaflet campaign during the sales season can be extremely lucrative. Consumers always look forward, to the holiday, summer, and black Friday sales. Businesses can take advantage of this by distributing leaflets displaying their products that are on sale during these times. An additional tactic is to utilize text message marketing alongside leaflet marketing.
Most people are glued to their phones a large portion of the day and SMS message marketing allows a business to take advantage of this. SMS marketing is when a business sends an SMS message to thousands of customers who have opted in to receive their SMS messages. This form of marketing is incredibly effective because most emails can either end up in the spam folder or sit unopened in an inbox for hours or even days. Research shows text messages are read within just 3 minutes. By incentivizing customers to opt-in to their SMS marketing campaign through QR codes, businesses can inform their customer base directly of any upcoming products, promotions and last minutes sales.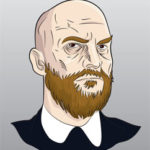 Has worked for many Internet marketing companies over the years, and has contributed to many online publications. If there is a story, he will find it.