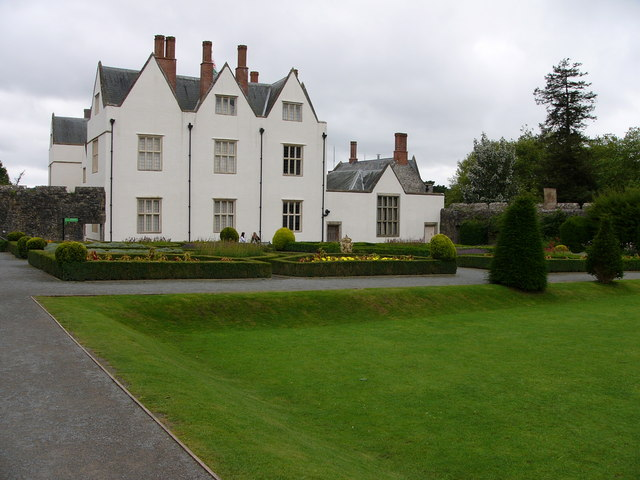 Imagine what it would be like if in later years you would be able to visit the house that you lived in as a child, and find it perfectly preserved. This scenario is not as far-fetched as it may sound. At the age of 92, Vera Thomas visited the St Fagan's National Museum of History and was able to walk around the house that she lived in until she was 13 years old.
The museum is located in a little village in the grounds of a 16th-century castle in South Wales close to Cardiff. When the castle and grounds were donated to the people of Wales by the Earl of Plymouth, Lorwerth Peate decided it would make the ideal location for a museum. After seeing an outdoor museum at Skansen in Sweden, he decided that St Fagans should also be an outdoor museum that displayed aspects of Welsh historical culture and lifestyle in a natural environment. Today, there is a modern museum style building, which houses many artefacts and exhibitions relating to Welsh history and culture. However, the basis of the museum is the more than 40 houses that have been moved from their original sites in Wales and rebuilt in close to original condition. The interiors are also authentically displayed to reflect the era.
Kennixton Farmhouse was owned by Vera's father John Rogers. Dating back to 1600 it had been in the family for four generations. In 1939, John, by this time being a wealthy farm owner, decided to build a modern, more comfortable house on their land a short distance away at the original location of Llangennith, Gower. In the mid-1950s, John decided that he had no use for the house and fearing that it would eventually fall down he donated it to the heritage site.
The house was disassembled and rebuilt in its original condition, although there was some controversy over the outside colour. When donated the house was white, but during the move it was discovered that the original colour was reddish, so when rebuilding they restored the red colour. For some people who only remembered the house as being white, this was incorrect.
When Vera lived in the house during the 1920s and 1930s life was very different from today. We all take for granted being able to turn the water tap on whenever we like. Drinking and cooking Water for the Thomas family involved a twenty-minute walk to the nearest well. Many thousands of visitors have walked through the house, and asked themselves what, would it have been like living in such a house. It is important that future generations are able to witness what life was like for our ancestors. However, for Vera to see the bed she slept in, the kitchen table that she had eaten many meals and worked on her homework on must have been a happy occasion. Vera enjoyed her life in the house and must have many happy memories.
Shirley Mist has been involved in fashion and design for many years. She has also written extensively for many online publications. She currently writes for The Tribune World and is a valued member of our team.