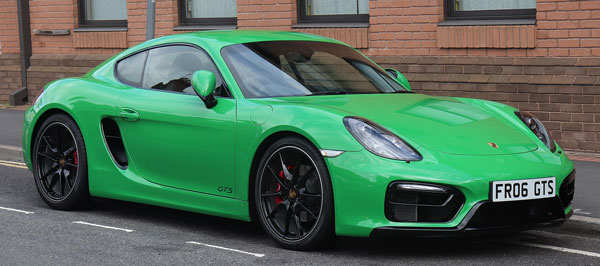 Vauxford – Own work, CC BY-SA 4.0, Link
In a crazy automobile market where even the cheapest hot hatch or a sports car will set you back quite a decent chunk of your monthly pay, it is hard to believe that you can still get a decent vehicle while on a budget. However, the truth is that you could own a good car if you conduct your research well. To help you, we have compiled a list of the top ten sports cars under £10,000. Read on to discover more.
Porsche Cayman
The Porsche Cayman is sublime on the road, and its steering is quite precise and beautifully weighted to ensure that the driver achieves that strong grip when handling it. For slightly below £10,000, you can get a 2006-2007 Porsche Cayman with a 2.7 litre flat six engine. The top speed for this Porsche is 160mph and 0 to 60 takes just 6.1 seconds. They are also quite good on fuel consumption giving around 30 mpg in combined driving. Caymans are well built to serve you for a long period, and most of them are bulletproof. The engine comes to life at around 4K and just keeps on pulling and is totally addictive making a fantastic sound, that puts a smile on your face.  Just an awesome machine. If you have never driven a Porsche before I suggest you try the Cayman. Always remember to buy your Porsche Cayman with its full history to stay safe.
BMW Z4
The BMW Z24 is highly attractive, stylish and boasts of a top-notch engine that is built for quality. This makes it an exotic car for anything under £10,000. The 2.0-litre engine ensures that you enjoy quality time on the road without worrying too much about substantial running costs. Its top speed is 137mph, with 0 to 60 coming in 8.2 seconds and giving 37 mpg in combined driving. A used BMW Z24 will cost anything between £2,000 for an early 2004 model to £10,000 for a later 2011 model. Its main rivals are the Audi TT and the Porsche Cayman.
Mercedes-Benz SLK
The Mercedes badge is always a mark of quality and pride and one that you should be proud of while on the road. A brand-new Mercedes-Benz SLK would cost around £45,000, but you can still get a good used one with £10k. You can get a low mileage 2010 car for under £10,000 which will get you a very good example. The 1.8 SLK Blue Efficiency AMG Sport 7G-Tronic is the one to go for giving you top speed of 147 and 0 to 60 in 7 seconds while returning a very respectable 43mpg. They also feature a hard-top convertible roof which is fantastic for the sunny days and still great in the rain.
Mazda MX5
It doesn't matter the version of Mazda MX5 that you choose; whether it is an Mk1 or Mk4, you will enjoy driving it. While on a budget of under £10k, you can get a 2012 or 2013 Mazda MX5 that is still powerful on the road. This means that you get a decent car with quick-steering powered by a 158bhp 2.0-litre engine with a top speed of 132mph. The good news is that there are a few reported problems about Mazda MX5 and you can easily find one.
Toyota MR2
The Toyota MR2 is a rear-wheeled-drive car that offers powerful performance, fantastic handling and low running costs for less than £5,000. In fact, it is almost impossible to beat the value offered by this vehicle when you compare it to its cost. However, you need to watch out for rust and signs of dampness in the interior while purchasing one. Driving an MR2 feels like you are driving a go-cart with fantastic grip in the dry you will go around corners much faster than you thought possible, but try this in the wet and you will see the back end of the car overtaking you. But for the price there is nothing out there to beat this.  Go for a Toyota MR2 with good service history, and you will have nothing to worry about.
Peugeot RCZ
The Peugeot RCZ was designed to rival the hugely successful Audi TT, but it is let down by its hard ride and so-so driving experience. Styling wise it looks superb and has some great turbocharged engines, both petrol and diesel.
However, the good news is that its strong front-wheel-drive provides more power and reliability that will fit within your budget. This is a perfect choice if you want to stand out from the crowd. Today, the Peugeot RCZ represents excellent value for money with a low-mileage 1.6-liter petrol engine. For around £5,000, you will be driving your RCZ.
Nissan 350Z
The Nissan 350Z boasts of a powerful 3.5-litre V6 petrol engine and an excellent chassis balance. However, it has a relatively tiny boot and tends to consume a lot of fuel giving only 24 mpg in combined driving. Its overall handling is incredible and has a nearly perfect weight distribution, and it is rear-wheel drive. It has a top speed of 155mph and will get you to 60mph in just under 6 seconds. You can get one for anything between £4,000 to £10,000.
Mercedes-Benz E-Class Coupe / Convertible
If you are after luxury, comfort, and highly innovative safety aids, the Mercedes-Benz E-Class is for you. For £10k, you can get a 2011 low mileage model with good service history. The coupe and convertible models offer striking looks and great performance. The 3.0 E350 CDI sport gives you 155 mph and 0 to 60 in just 6.7 seconds and still returns over 40 mpg in combined driving. What a car fast, economical and fun to drive.
Vauxhall VX220
The Vauxhall was designed to rival the Mazda MX5 and Toyota MR2, but it outperformed with its strong chassis and a powerful engine. The Vauxhall VX220 offers a choice of two engines- a 197bhp 2.0-litre or a 145bhp 2.2-litre. The choice is yours. The standard VX's engine performance is quite sensational and boasts of great weight distribution.
The car goes around corners superbly, and the driver is rewarded with a wide range of controls to improve the overall driving experience. Although there is no power-assisted steering, the Vauxhall VX220 doesn't need it anyway. For slightly below £7,000, you can get a used Vauxhall VX220 and start enjoying your time on the road.
Audi TT
Available in both convertible and coupe versions, the Audi TT remains one of the best sports cars manufactured by Volkswagen Group. The TT base model is powered by a 1.8-litre turbocharged transmission that delivers 180 horsepower or you can opt for the 225 bhp model which will see 0 to 60 coming up in 6.4 seconds and will reach 151 mph. The TT is a very practical car and can be used as every day transport and is great with 4-wheel drive.
With a budget of £10,000 you can get some great cars for your money; you just have to be selective and go for one with a full-service history.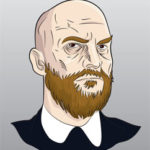 Has worked for many Internet marketing companies over the years, and has contributed to many online publications. If there is a story, he will find it.